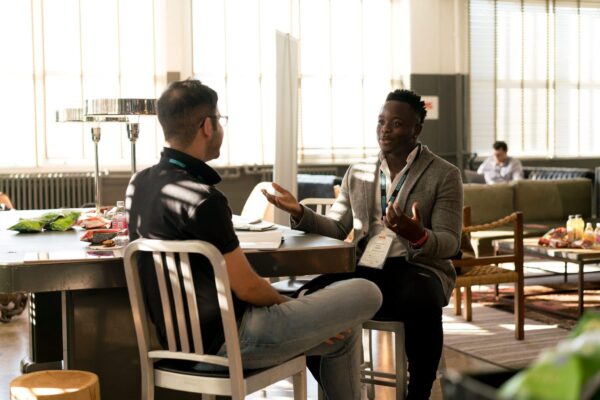 Physical Therapy Mentorship
Experience personalized growth and professional development with our on-site mentoring services led by a Fellow of the American Academy of Orthopedic Manual Physical Therapy (FAAOMPT). Our program offers a unique opportunity for Physical Therapists in orthopedic residency programs, fellows in training, and providers seeking to improve their skills while focusing on both strengths and recognizing weaknesses.
What It Looks Like
During the mentoring sessions, we prioritize a comprehensive approach that emphasizes improving strengths and recognizing areas for growth. Our FAAOMPT mentor will provide one-on-one guidance, individualized feedback, and hands-on demonstrations to help you leverage your strengths and address any weaknesses. We believe in empowering you to become a well-rounded and confident clinician.
Through case discussions, practical exercises, and in-depth discussions, you will gain invaluable insights into complex orthopedic conditions, specialized manual therapy techniques, and evidence-based practices. Our mentor, with their wealth of experience, will share clinical pearls and best practices to enhance your strengths and help you overcome challenges.
Supportive Yet Challenging
Our mentoring is designed to create a supportive and immersive learning environment. We encourage open dialogue and provide a safe space for you to explore your professional journey. We value your unique strengths and experiences and aim to build upon them while helping you identify areas for improvement. By recognizing weaknesses, we can work together to develop targeted strategies that foster growth and enhance your clinical practice.
Investing in your professional growth through our on-site mentoring services allows you to elevate your clinical practice and become a leader in the field of orthopedic manual therapy. Our program focuses on equipping you with the tools and knowledge to deliver exceptional care to your patients, while also fostering self-reflection and continuous improvement.
Our Belief
We believe that by emphasizing strengths and recognizing weaknesses, we can create a well-rounded and confident clinician. Our mentorship approach encourages self-awareness and personal growth, helping you develop a deep understanding of your unique abilities and areas for development. We work collaboratively to set goals and create a tailored mentoring plan that aligns with your aspirations and enhances your professional journey.
Our at-site mentoring services provide a platform for you to improve your strengths, recognize your weaknesses, and develop the skills necessary to excel in orthopedic manual therapy. By investing in your professional growth with a Fellow of the American Academy of Orthopedic Manual Physical Therapy, you will expand your expertise, gain confidence, and become a leader in the field. Together, let's embark on a transformative journey that unlocks your full potential and propels your career forward.
Frequently Asked Questions
Where do you provide mentorship?
We provide virtual mentorship opportunities as well as on site services. Our mentorship is not provided in Lunara clinics unless you are also a Lunara employee.
How often should I meet with a mentor?
Weekly mentorship is ideal however many people find monthly mentorship time and case review to be very helpful.
How much does mentorship cost?
Depending on the mentorship type, travel, and other factors a set rate is unavailable. For completion of a set number of hours or an annual mentorship agreement prices are less. Reach out regarding your unique needs.
What level of mentorship do you provide?
We provide mentorship at the postdoc level. This includes practicing clinicians, residents, and fellows in training.